Directory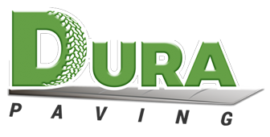 Dura Paving Ontario Inc.

Exterior Renovations
About
Refresh the exterior of your home by having Dura Paving products installed over your existing cracked driveways and walkways, patios, concrete pads, pool decks, curbs, steps, pathways and home entrances as well as garage floors and commercial bays.
Dura Paving rubber paving products are environmentally friendly, supporting green initiatives currently trending in the construction industry. Dura Paving products are composed of 100% recycled tires which keeps them from ending up in landfills. Additionally when installing Dura Paving products there is no need to remove your existing concrete or asphalt surface, which can be costly and time consuming and increases landfill waste.