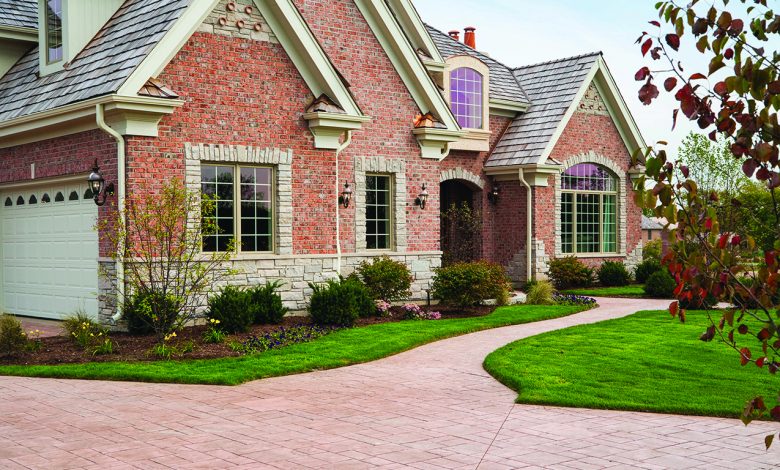 Renovations are a great way for homeowners to reshape their homes. Some may aspire to renovate so their home is more reflective of their personal taste, while others may do so in an effort to make their homes better align with modern styles and sensibilities. Regardless of why a homeowner chooses to renovate, the need to do so is often evident to the naked eye, especially when the time comes to update home exteriors.
Curb appeal is often discussed in regard to the effects it can have when selling a home. But curb appeal is equally important for homeowners who aren't putting their homes on the market. A well-maintained, aesthetically appealing home is a source of pride, while a home with fading curb appeal can make homeowners feel a little sheepish. Homeowners who want their homes to maintain their curb appeal can look for signs that it's time to update their home exteriors.
Curling shingles: The roof may not be the first thing people think of when pondering curb appeal, but a damaged roof can contribute to problems that ultimately affect the exterior and interior of the home. Multiple curling shingles indicate it's time to replace the roof. The sight of curling shingles is not pretty, but the larger issue in such instances is the potential for costly water damage when water gets in through the affected shingles.
Dated entry door: Many home improvement experts insist they can determine when a home was built or most recently renovated simply by looking at the front door. Steel and glass doors are popular in modern homes, so homeowners with front doors with ornate designs and oval glass inserts can likely benefit from an upgrade to their entryway. A modern front door can make a statement and real estate experts note how popular updated front doors are among buyers.
Unsightly landscaping: It's not only the physical components of the home that may suggest an update is necessary. Homeowners without a green thumb may have exterior landscaping that has seen better days. If a spring or summer day spent tending to your landscaping is not your ideal weekend pastime, then consider replacing unsightly landscaping with low-maintenance plants or hardscaping. These alternatives to more needy plants can create curb appeal without requiring any extra work for homeowners.
Cracked driveways/walkways: If the driveway looks like a busy road at the end of snow plowing season, chances are that's adversely affecting the impression people have of your home. In addition, cracked walkways indicate a need for renovations, as these areas are front and center when welcoming guests.
Updating a home's exterior can restore curb appeal and help homeowners feel better about their properties.