Breathe new life into your walkways with sustainable rubber paving products!
Concrete and asphalt surfaces will break down over time, which can lead to costly repairs for cracks and wear-and-tear. Rubber paving products offer a solution that is easy on the environment and your budget.
From driveways and garage pads to sidewalks, patios, and even pools, these products can be used to revitalize virtually any cracked concrete or asphalt surface.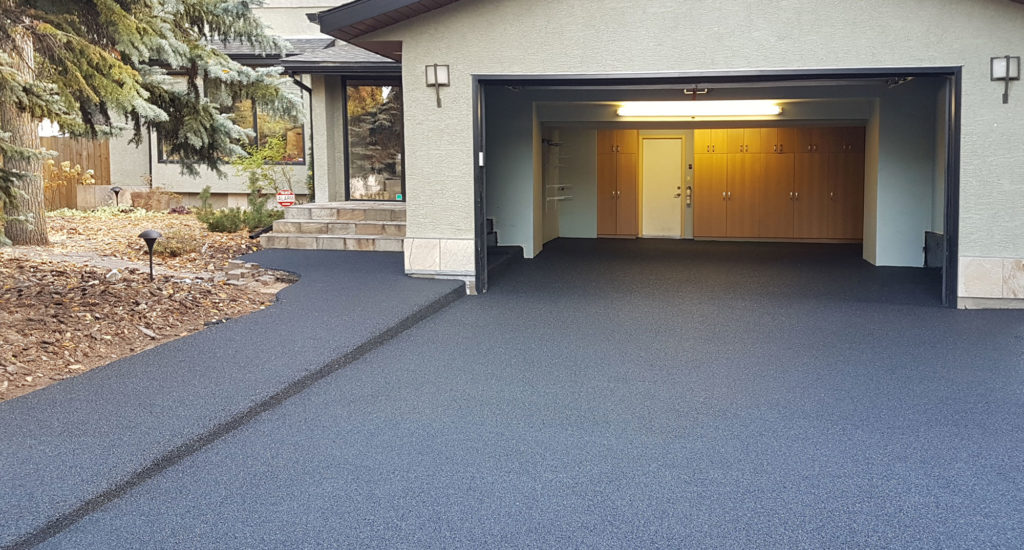 If you're looking to rehabilitate your cracked or weathered walkways without breaking the bank, then rubber paving products provide a cost-effective and sustainable solution!
Because rubber epoxy can be applied over existing surfaces, these products eliminate the need to pay for costly cracked concrete or asphalt removal services while decreasing landfill waste at the same time.
The cost savings don't stop at installation! Rubber paving products are designed for Canadian winters so your surfaces will not crack, crumble, or retain water through the seasons, which will save money on maintenance and repairs.
The low-maintenance, environmentally friendly rubber paving products are made to stand the test of time while amplifying the curb appeal for residential and commercial properties.